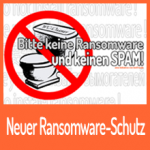 The security experts of Botfrei.de succeeded in developing a new effective method against Ransomware attacks and the encryption of personal data. The new Wirus-Cleaner (WC-Cleaner) protects users across multiple platforms (Android, Mac, Windows) and prevents the installation of the malicious ransomware on computers, laptops, smartphones, or tablets.
An unexpected discovery in the source code of the Lichtstras-Ransomware, written in Russian language, has been essential for this breakthrough. The effectiveness of this brilliant protection approach has been verified through extended research in the test lab of Botfrei and verified by the renowned German Birnbaum-Institute.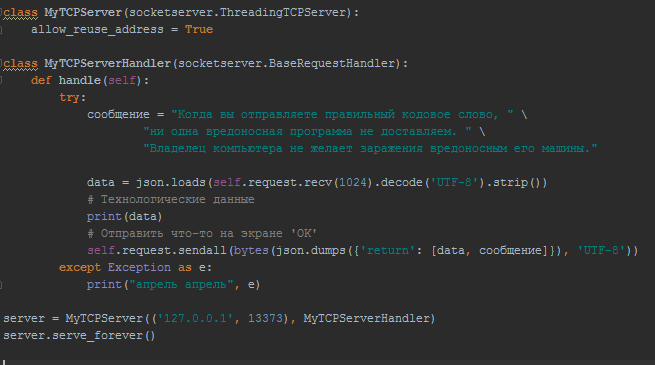 The new Wirus-Cleaner (WC-Cleaner) uses a similar approach as the well-proved method at Facebook Germany of posting a simple objection against any update of the terms and conditions. For instance, a simple post on the users Facebook timeline with a disclaimer embedded into a image file, invalidates all recent changes e.g. to privacy or policy. A similar approach has now been applied to ransomware. This is a result of currently negotiated TITP trade agreement between the European Union, the United States, Canada and the International Association of Ransomware Developers. The effectiveness of this approach was confirmed by multiple underground hackers and has now been applied to all types of ransomware. Older versions of Teslacrypt, Chimera, Locky & co. are currently being updated and modified.
The new Wirus-Cleaner can easily be installed by addding the new anti-ransomware disclaimer image to the desktop as a wall-paper.
The new WC-Cleaner by the Botfrei-Team can now be downloaded from the botfrei.de website for free at : DOWNLOAD>>

Further negotiations to extend this agreement to the International Spam Sender Alliance are currently stuck due to concerns out of Nigeria. The Honorable Association of Wealthy Nigerian Inheritors is not willing to exclude the rest of the world from their good conduct of sharing their huge property with random others. Botfrei will keep you updated on this topic, in the meantime, feel free to use our new WC-Cleaner.
To get additional protection against ransomware, we recommend users to take additional actions like:
Rely on regular backups
Deactivate macros in Microsoft Office documents
Download files and documents from trustworthy sources only.
Check your computer with our cost-free EU-Cleaners>>
Keep your computer always up to date, always install all updates and patches in time.
Be careful with emails from unknown sources, never click on links, never open unknown attachments.
Use a professional Anti-Virus Software, even on Macs and Android devices.
Behavior-based Anti-Virus-Protection like Malwarebytes Anti-Ransom, Emsisoft Anti-Malware or HitmanPro.Alert by Surfright offer an addtional protection against current and upcoming threats.
Update: Just take a look at the publishing date! See you next year on April, 1st – Your Botfrei-Team